Home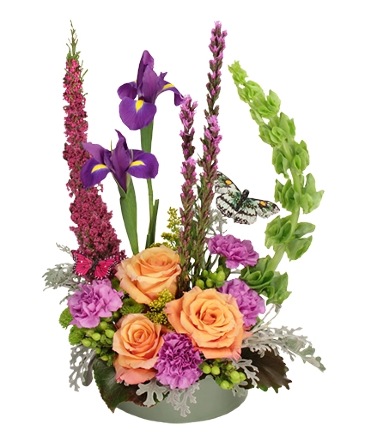 Cheerful butterflies dance in this garden filled with orange roses, lavender carnations, purple irises, lavender heather, purple liatris, and bells of Ireland. Spring has sprung in this arrangement! Send some flowers today!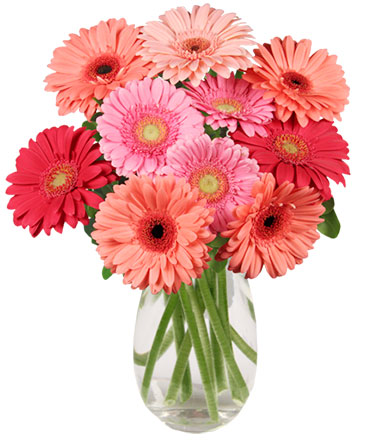 Dancing Daisies
Arrangement
Charm them with this vibrant bunch of gerbera daisies! This lovely flower arrangement uses a variety of colors to highlight the appeal of this remarkable flower. Give the gift of pizzazz to the colorful characters in your life!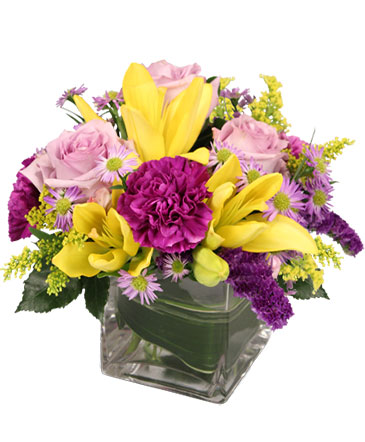 Be bold and make a statement with this unforgettable arrangement! The impeccable yellow Asiatic lilies are accented beautifully by the lovely lavender roses, pretty purple carnations, and alluring purple statice, creating a superb bouquet. This arrangement is bound to make an impact!